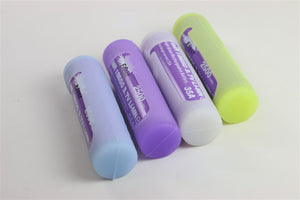 City Vapors
18650 Silicone Battery Holder
Regular price
$ 6.00
$ 0.00
Unit price
per
The  18650 Battery Silicone Case is a case that holds a
single 18650 battery. It comes in 4 different colors as w
hite,
purple, yellow and blue. The Efest 18650 Silicone Case prevents your 18650
battery from shorting out and protects it from overheating andwear and tear. It
is a great to store your 18650 batteries. It is durable and handle and has a
loop located on the top so it's easier to locate grab.
---